St Patrick's Cathedral
Spread over 1.25ha, the Cathedral Precinct was originally identified as a future site to provide a church for the growing Bunbury parish in the early 1900's
The foundation stone of St Patrick's was laid in 1919. Its doors were opened to the local community just two years later. Some of the older parishioners still recall how local limestone rocks were carried up from the beach on bullock trains, and how, as children, they carried bricks, two at a time, for the exterior works. Others speak of stories they heard from their parents and grandparents about their part in building the Cathedral. Other Bunbury residents again, as well as people from other South West areas, recall watching the Cathedral being built.
Originally St Patrick's was not a cathedral, but a parish church. However, in 1954 it was proclaimed a cathedral by Pope Pius XII when he established the Catholic Diocese of Bunbury.
On 16 May 2005, a tornado tore through Bunbury, devastating the city and shifting the Cathedral on its foundations resulting in its demolition.
The New St Patrick's Cathedral was built over a 5 year period, and was dedicated on 17th March 2011 by Bishop Gerard Holohan, the fourth Bishop of Bunbury.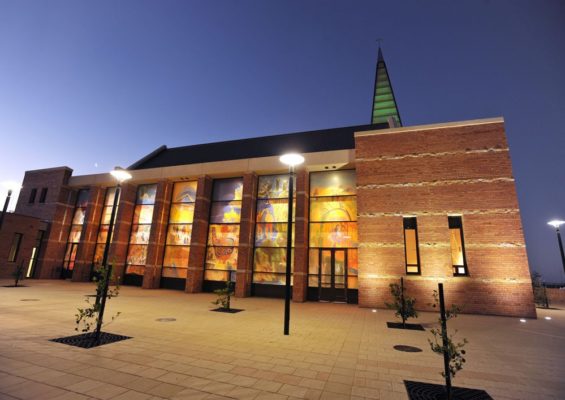 Cathedrals have fulfilled a unique purpose in the lives of the communities in which they are built since the earliest days of Christianity. The word "cathedral" goes back to at least the third century. For […]