Youth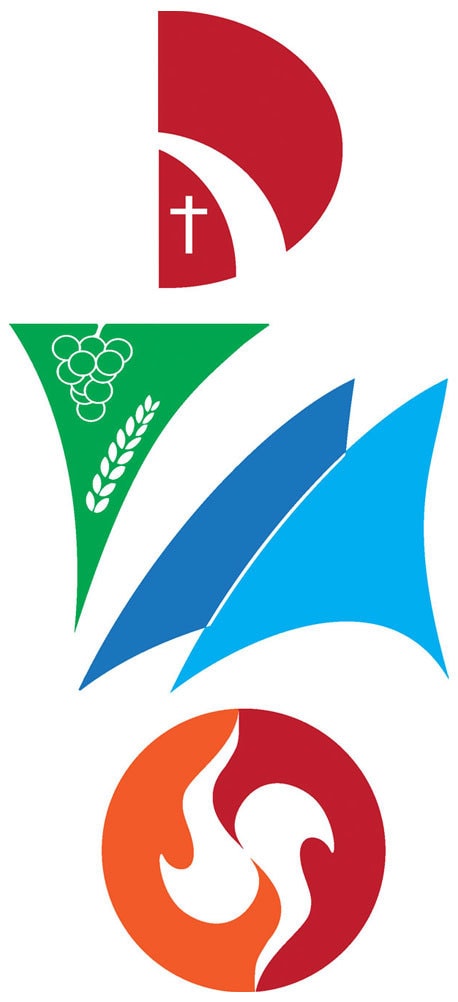 Our Vision
Transforming the world through forming Christ in and loving all young people.
Our Mission
To demonstrate and grow excellent ministry to young people by providing leadership, mentorship and administrative and creative support to the Church in the Diocese of Bunbury, so that all young people can be empowered to live as disciples of Christ.
What is the Diocesan Youth Ministry Office?
The Diocesan Youth Ministry Office (DYMO) was established by Bishop Gerard Holohan in 2015 order to create and improve ministry to young people through the Catholic Diocese of Bunbury. DYMO is part of the Diocesan Pastoral Office and works in youth ministry on both a Parish and Diocesan level. The office consists of a Diocesan Youth Ministry Coordinator as well as a range of hardworking and committed youth ministry volunteers.
So what do we do?
We hope to provide an awesome youth ministry to the young people of the Diocese. DYMO works to help and support parishes in Youth Ministry and also coordinates Diocesan Youth Ministry events. Some of our main tasks are:
Consulting with Parishes to develop and sustain active Youth Ministry initiatives.
Helping and supporting parishes to minister to young people effectively through networking, mentorship, training and formation.
Ensuring young people throughout the Diocese have a voice that is respected and heard.
Developing an active and healthy Diocesan Youth Ministry through events, camps and retreats.
Coordinating Diocesan participation in State, National and International events.
Follow the vision and framework outlined in Anointed and Sent.
Ensuring all young people throughout the Diocese know that they are loved and cared about by Christ and His Church. Other areas we cover are:

Leadership and Mentorship in Youth Ministry
Youth Ministry structures and processes
Parish Youth Ministry Development
Youth Ministry Resourcing
Diocesan Youth Community Development
Collaboration
Communication and Social Media
Get involved!
We hope that as many people as possible involved in youth ministry. This means you! We are always in need of a wide variety of volunteers of all ages and of many different skills, abilities and gifts. Or perhaps you would like to contribute but not sure how we would love to hear from anyone willing to give their time and effort to help Youth Ministry grow across the Diocese. We would especially like to hear from young people who would like to become leaders in youth ministry.  We always appreciate and need your prayers especially – so please pray for us!
ACBC Office For Youth: http://www.youth.catholic.org.au/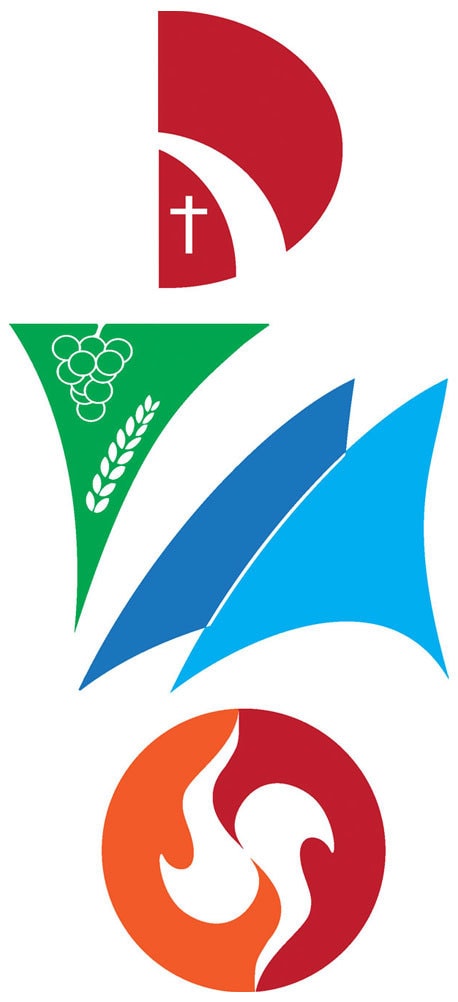 Check out our logo! Do you love it as much as we do?
Our Logo was chosen from a range of entries into our Logo Competition. This logo was made by Luke Garbin, you can read his explanation of the different parts below!
The logo is a stylised text which represents the letters DYMO representing the acronym for the Diocesan Youth Ministry Offi­ce.
The letter D Incorporates the Bishop's mitre in the lower left corner, the road way is symbolic of country towns of the Diocese and of journeying.
The letter Y form is taken from a chalice with the symbols of grapes and wheat representing farming communities and the Eucharist.
The letter "M" is formed by two sails representing the coastal towns of the Diocese.
The letter "O" has fire indicating the role of the Holy Spirit in forming the young people of the Diocese.