On 19th March 2016 we celebrated 150 years since the Sisters of St Joseph was founded by Saint Mary of the Cross Mackillop and Father Julian Tenison Woods. The Celebrations this year began in Penola, the birth place of the Order. The feast of St Joseph started the ball rolling for many more Josephites across Australia, New Zealand, Ireland, Peru, Brazil and East Timor. Here in the West we have had celebrations already. The Bunbury Diocese will have a Mass of Thanksgiving and a display on August 7 in the Cathedral. I hope by now you have received the invitations via your Parish Bulletins.
I was lucky enough to have some time off in early May to make a pilgrimage to Portland in Victoria and on to Penola in S.A. There is just so much to learn about our amazing saint. tPortland was a beautiful town on the coast, a place where for probably once in Mary's adult life and perhaps even her childhood her family were together and for the first time happy. It didn't last long however because her Father squandered money yet again on a fanciful project and they had to leave this haven. For most of Mary's life her family had to depend on relations for a place to live. This place "Bayview House" is still in Portland incorporated into a Christian school. My Josephite friend and I found that there was a wonderful spirit in and around the house. The staff and students were friendly and most gracious on chance meetings around the rooms and corridors. Images of Mary Mackillop and a summary of her spirituality decked the hallways.
Moving on to Penola I became quite excited because I was viewing my time there with a pilgrim heart. The little town is most attractive and several houses in "Petticoat Lane", houses close to Mary's school, have been restored to their former state. Cottages such as these were the homes of some of the people Mary would have visited. We spent some time in the shrine dedicated to Mary Mackillop and prayed for everyone we could think of and for special needs of people and countries. As we walked around the Interpretive Centre and reflected on the early life of the Congregation we couldn't help but feel very grateful that we belonged to a group of women who paved the way, meeting the needs of the people of their time. I learnt much more about our co founder, Fr Julian Tenison Woods.He was a very gifted man who shared the vision with Mary and together they worked towards educating the poor and marginalised children. Julian's exceptional pioneering work in Geology, Botany, Palaeontology and Zoology is acknowledged in the Interpretive Centre – it made his life "part of the scientific progress and history of Australasia". Until the day he died, however, this remarkable scientist priest "retained his faith in a universe designed and sustained by God."
Walking in the footsteps of a saint is always very special. It was somewhat of an indulgence to have so much time to immerse oneself in the surroundings and reflect on the fact that "Mary was here". Recalling many of her crosses, of which there were plenty, especially concerning her father and the problems he had in managing finance which affected all his family, together with leading and forming a young and fledging group of women, Mary believed and depended on the providence of God in all things.
This year in which the Sisters of St Joseph celebrate 150 years as a Congregation is a year during which we want to give thanks for the many blessings that have been bestowed on us by God. We also want to give thanks for and share this wonderful milestone with our families, friends and all who have supported us "During the year special events will enable all who are part of the heritage of Mary MacKillop and Julian Tenison Woods to renew their commitment to the vision of our Co-founders.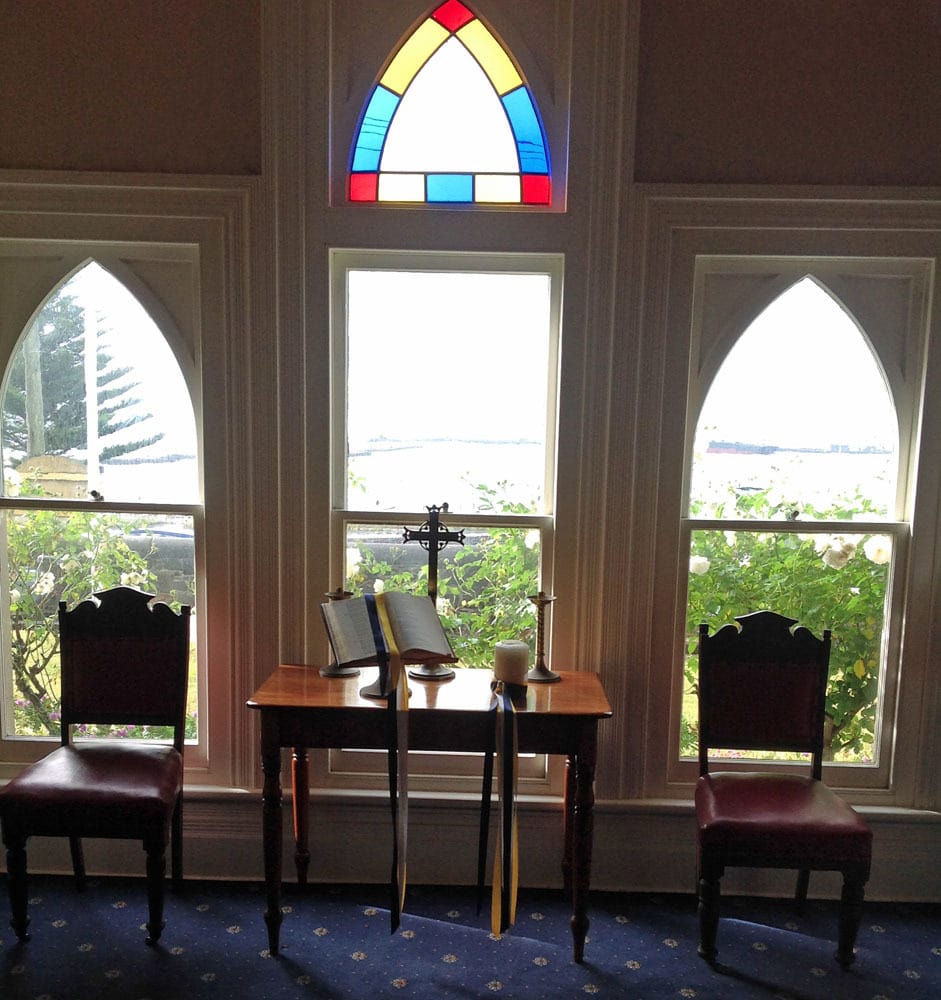 Bayview House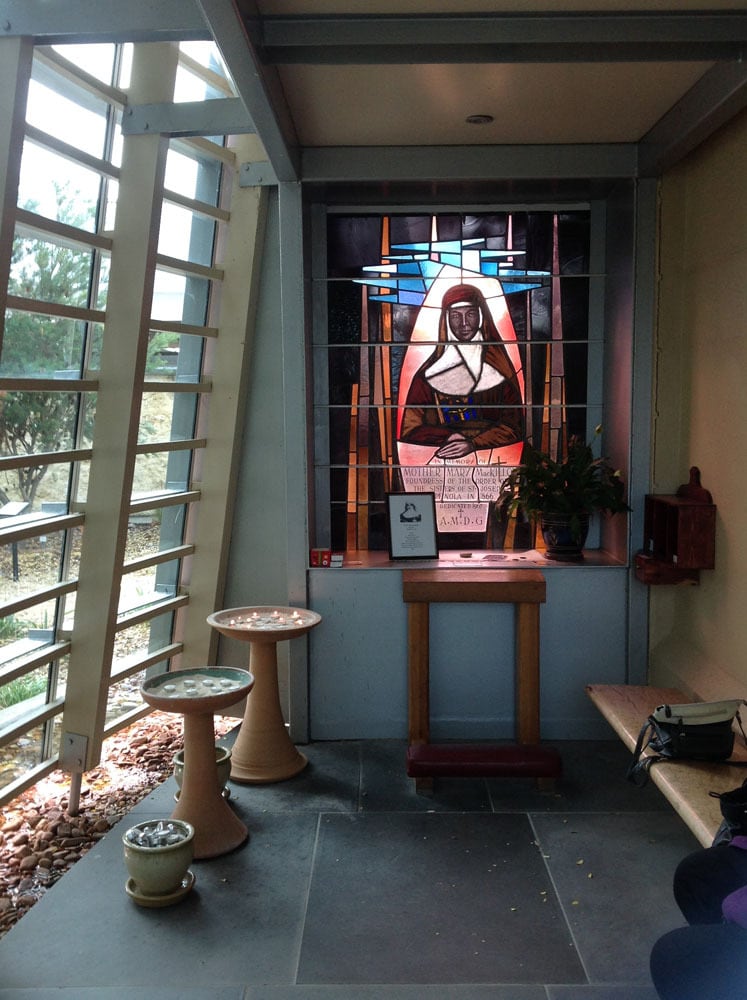 A Shrine in St Joseph's Church, Penola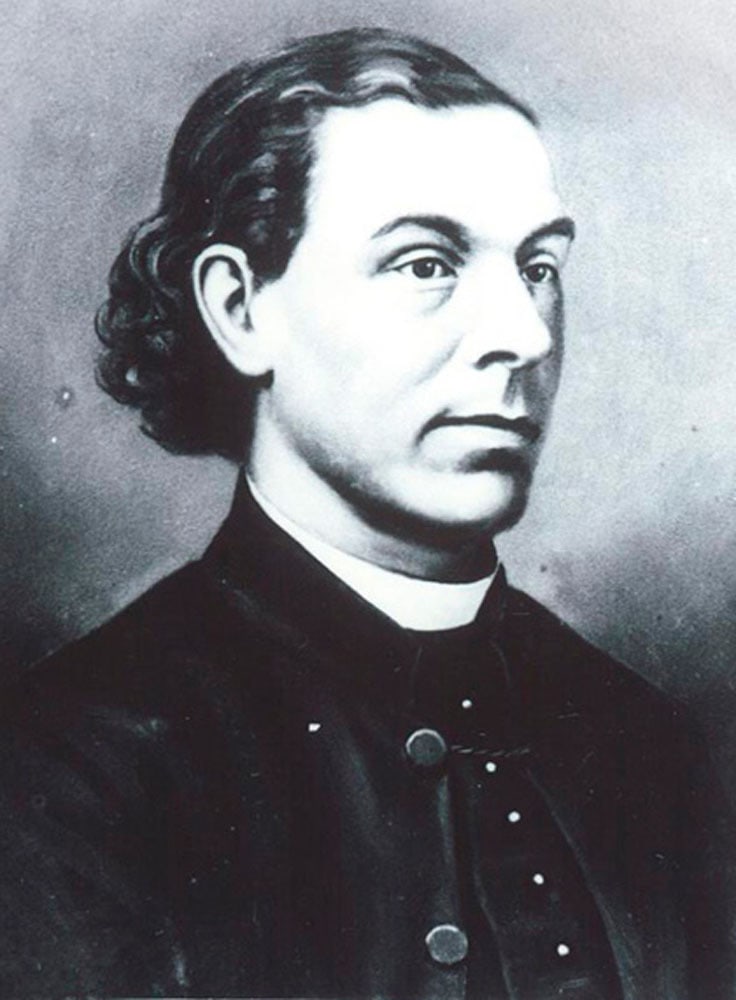 Fr Julian Tenison Woods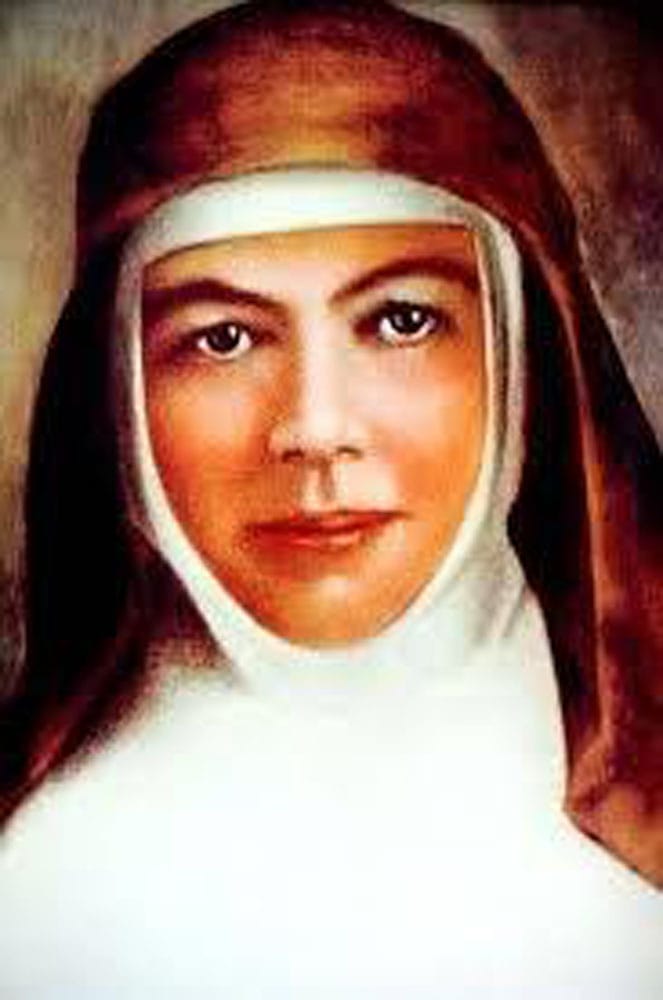 Mary MacKillop – A Great Australian
Mary MacKillop is significant because she:-
Is the only acknowledged Saint in the history of Australia.
Was born, lived, worked and died in Australia.
Mary MacKillop was a reflective woman.
A woman of prayer and compassion, charity and kindness.
A woman who forgave and worked for reconciliation.
An Australian who valued the inner life and the active life.
A woman who challenges us now to do as she did.
Mary MacKillop was an Australian whose spirit can lead us into the future because she was a realist who faced her inadequacies but believed in her dream.
Mary calls us all to tenacity and shows that hope can triumph over despair.
Mary responded to all in need, and above all
Mary was a human being in love with God and God's people.
Josephite Foundation
There will be celebrations during the year to give thanks to all our benefactors, family and friends of the Sisters of St Joseph who have journeyed with us since 1866.
To celebrate our unsung heroes who walked before us and planted the seeds of the Gospel.
To rejoice with our partners in mission who are listening and responding to the heartbeat of the world today, through various groups responding to the challenges of today- reaching out and sharing our resources with others.
To reflect on how we listen and respond to the heartbeat of the world today.
To be challenged to the truth that one person can make a difference.
To be optimistic and open to the new relationships beyond 2016 with those who will continue the legacy of Mary Mackillop and Julian Tenison Woods."