Dedication Mass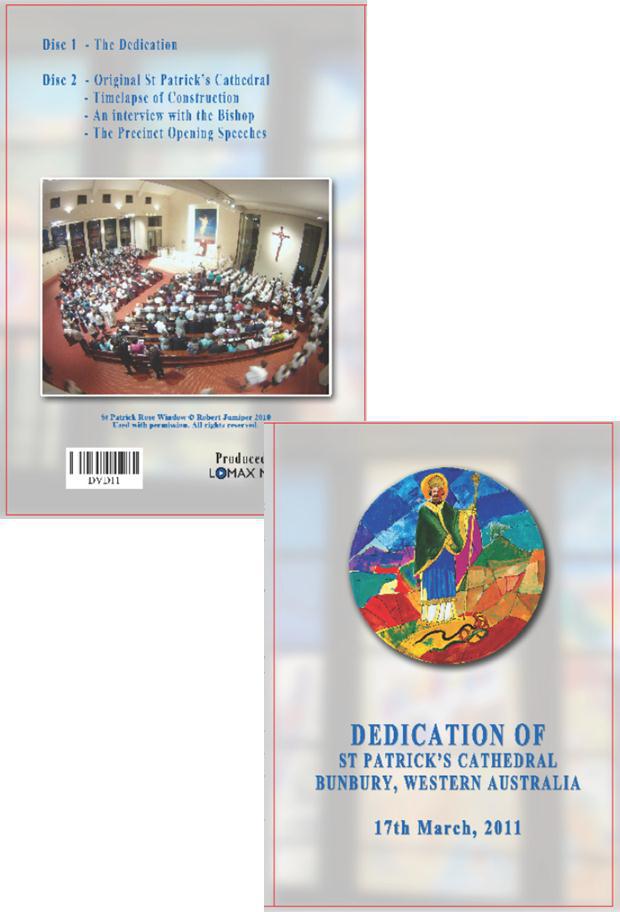 St Patrick's cathedral was dedicated and consecrated on the feast day of its patron saint, March 18th 2011.
More than 800 people attended the Dedication Mass including dignitaries from around the world, a representative of Pope Benedict, the Cardinal of Manila and bishops from around Australia.
Dedication Mass Commemorative DVD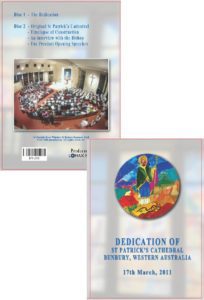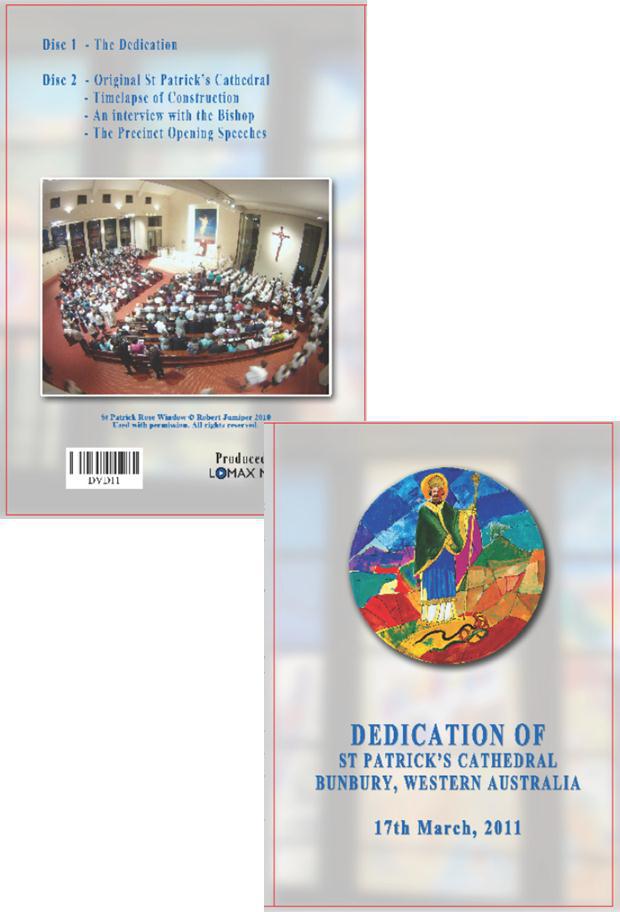 The Dedication Mass was recorded and is available in a Commemorative DVD Set featuring:
Disc 1 – Dedication Mass and
Disc 2 – a collection of special materials on including Reflections on the Original St Patrick's Cathedral, An Interview with Bishop Holohan, The Precinct Opening Speeches,Time-lapse Photography of Cathedral Construction
This is DVD Set is available from the Diocesan office at a cost of $19.95. To order a copy please contact the Diocese on 9721 0500 or email dio@bunburycatholic.org.au
Dedication Mass Booklet
A copy of the Dedication Mass booklet which outlines each of the liturgical elements of the celebration is available to download here:
St Patricks Cathedral Dedication Mass Booklet (1.03 MB)
Dedication Mass Photos
The following photographs of the Dedication Mass were taken by by Peter Bui and Paul Bui.