Australian Catholic Youth Festival 2019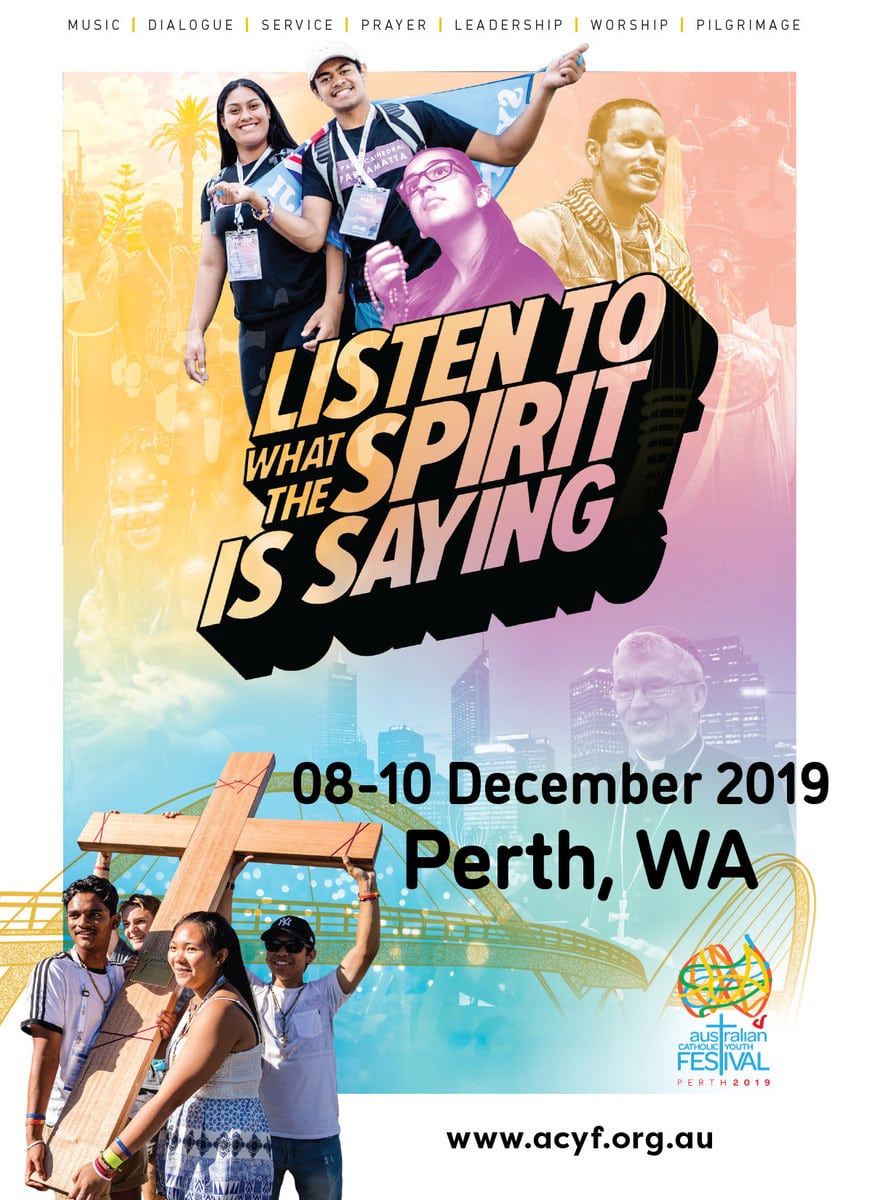 We would love for you to join us at the Australian Catholic Youth Festival in Perth December 2019!
It is an awesome opportunity to attend as the festival has never been closer or more affordable! Please click below to download more information about ACYF  and the Official Diocesan Program from the Diocese of Bunbury! You will also find a link to our Registration forms to sign up!
It is set to be a massive event with amazing people, speakers and activities. DYMO will do our best to ensure you have the best experience possible at the Festival!
We hope to see you there!